Companies like ABB, Access Networks, HiberSense and Modus VR are adding to the growing list of sponsors looking to meet with the country's leading integrators at the Total Tech Summit.
At the 2018 Total Tech Summit, taking place November 7-9 in Pittsburgh, more than 400 custom, commercial and security integrators will be connecting with more than 150 supplying sponsors to grow and improve their already superb companies.
Those vendors are among the top manufacturers from across the industry and, this year, there will be even more of these companies represented at the event with whom guests will be meeting. In addition to the many companies which are returning for yet another year, there are many more that are making their first trip to the Summit for guaranteed meetings with the VIP attendees.
These are just a few of the new companies that Total Tech Summit guests will be able to meet with.
ABB is a pioneering technology leader that works closely with utilities, industry, transportation and infrastructure customers to write the future of industrial digitalization and realize value.
ABB building products are universal in their use but uniform in their purpose: increase comfort, safety and efficiency in all types of buildings. Its support helps integrators make buildings intelligent and shaped to the future.
Its recently released ABB-free@home is a fully customizable, complete smart home solution. It connects compatible devices and lets users manage them from an easy-to-use interface, performing elaborate functions with ease and simplicity, so their home is safer, more comfortable and more enjoyable.

Access Networks is the premier enterprise-grade networking solutions provider for the modern home.
Access Networks custom-tailors solutions specifically for professional integrators utilizing the finest components from the most respected networking companies and IT solutions providers in the world. Its robust networking platform enables all components of an integration project to work flawlessly together.
Experts work with integrators before they begin their projects to investigate the environment and determine critical technology requirements for project success. They then focus on the remaining hardware elements of the network infrastructure, design a network perfectly suited to the project and pre-program those networks so they arrive ready to deploy.
HiberSense Connected Climate Control for Every Room empowers homeowners with a well-designed and adaptable whole-home solution that provides HVAC automation and control.
Its patent pending, easy retrofit system uses machine learning, predictive analytics, battery operated and wireless sensors and smart vents to heat or cool every space without wasting energy to condition unoccupied spaces.
HiberSensors gather information such as occupancy, temperature, pressure, humidity, light and even optional indoor air quality. This enables the system to understand and leverage the thermal dynamics of the home and the occupants' habits and preferences. Further HiberVents are used to adjust the airflow to individual rooms, ensuring the perfect climate in each space.
HiberSense ensures homeowners are more comfortable and saves them up to 40 percent on heating and cooling costs.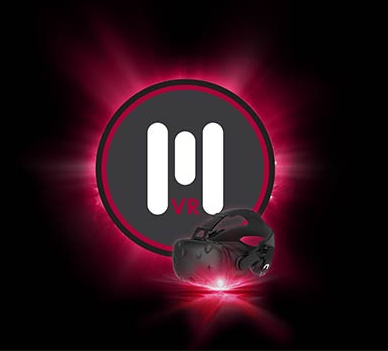 Modus VR uses the latest in virtual reality technology to put integrators and their clients in home theaters and media rooms, designed by the integrators, long before construction has begun.
The tool allows integrators to rapidly block their rooms, configure seating, change screen sizes, place speakers and explain technical concepts in a way clients understand – all in real time while in virtual reality. It's the ultimate sales tool for AV professionals.
The product has been in beta testing for about a year and is now just launching this fall. Integrators at the Total Tech Summit will be among the first to experience the product after first becoming available.
To view the complete list of sponsors for the 2018 Total Tech Summit, click here.