*Originally seen on SecuritySales.com*
Each month SSI will highlight some of the security industry's most progressive integrators that have attended the SSI Summit.
SSI Summit Stars is a new monthly department that highlights some of the security industry's most progressive integrators that have attended the SSI Summit. This exclusive, invitation-only event is held annually in conjunction with the Total Tech Summit, which includes hundreds more integrators from the residential and commercial A/V fields.
This month, SSI hears from Vermillion Systems President and CEO David Vermillion.
Leadership Statement
In 1999, armed with an engineering degree from Purdue and a love of technology, I founded Vermillion Systems. With a passion for serving others, I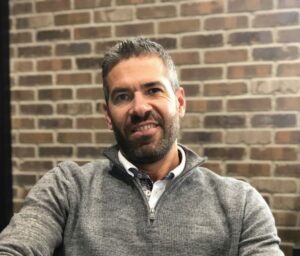 set out to apply the latest technology to a growing need within the security industry. A focus on people and service has driven our growth. The mission to always be genuinely delighted to encounter any customer or colleague and help find solutions to their ever-changing security challenges is shared by all on the Vermillion team.
This culture has allowed Vermillion to become a top security integrator serving customers throughout the Midwest. As technology improves there are always new opportunities to apply it to solve real-world problems, which I find very rewarding.
Top 3 Challenges
1. Finding skilled technical labor resources. We continue to improve training and development of our team and always look to recruit top talent among what seems to be a pretty limited number of individuals seeking employment.
2. Keeping technicians well-trained on ever-changing technology. We work to standardize on best-in-class solutions but there are always changes in products and software/firmware so technicians need to be continuously trained and up to speed on changes as they happen.
3. Identifying and implementing back-office software. We have been evaluating the plethora of available options for CRM, sales and quoting, service and scheduling, invoicing/accounting. Determining whether to have one software solution or the best in each category is a challenge.
Top 3 Opportunities
1. Video analytics: New opportunities abound as the technology around video analytics improves. The capabilities of video are far beyond simply reviewing events after an incident as they used to be.
2. New integrations: The integration of video, access and alarm systems as well as the communication methods used today (audio, text, email) provide a much more comprehensive and effective solution to securing many different environments.
3. As a service: An increase in offerings and technology mixed with ever-increasing bandwidth and infrastructure offer a new opportunity to offer remote and Cloud managed systems that lend well to a subscription-based model.
Top 3 Differentiators
1. Service – We always work to provide the highest level of service by being attentive, communicating clearly, and knowing the systems and products that we provide.
2. Capabilities – With a well-trained staff and deep knowledge of our product, we can handle projects of any size efficiently and effectively.
3. Integrity – We do what we say we will do … every time. When we make a mistake, we fix it and make it right … every time.
For more info on the SSI and Total Tech Summit, visit totaltechsummit.com.