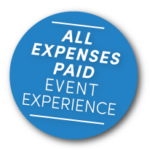 Now in its 3rdyear, Total Tech's SSI Summit is the premier business development event for security dealers and integrators. This exclusive, executive-level event will host 135 top security dealers and integrators, with average annual revenues in excess of $30 million. Guests come to share best practices, explore product and market trends and connect in high quality ways with sponsors. They leave with practical ideas on how to grow and improve their companies and the peer and vendor advisor networks they need to help them do so.

The SSI Summit offers real world ideas on how to improve your business processes and evolve your product and market mix to maximize revenues and financial performance.
The Perks
All of the Summit's invited guests will be treated to complimentary:

2017 SSI Summit Guest Statistics
$2.9 billion

annual aggregate revenue 

$34 million 

average annual revenue 

$8.8 million median annual revenue 
207, 900 residential installations 
39,000

commercial, industrial, institutional, governmental, installations

2,904 

average annual installations
Limited seats are available. Don't wait!
SSI Summit Guest Success Stories
Questions? Contact:
Allison Charette
Guest Relations Specialist
508-433-1929
allison@ae-ventures.com
Endorsed by: