WHAT IS A BRAND PENETRATION REPORT?
…and how can your business can benefit from it?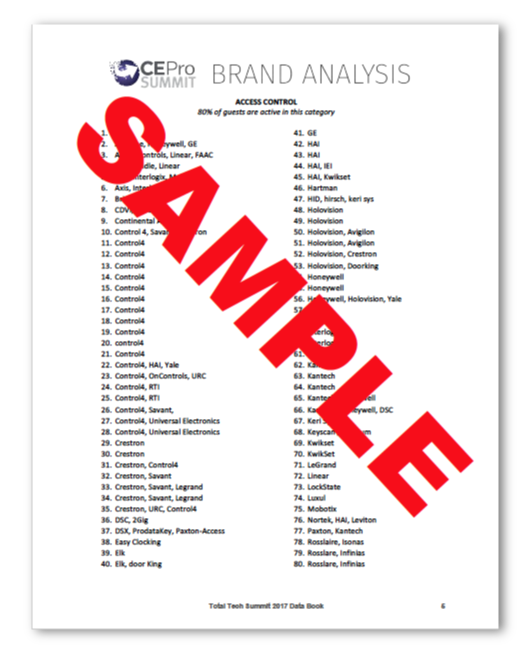 What is Brand Penetration?
Brand Penetration Reports are snapshots of Summit guest brand preferences in a host of product and service categories. They are derived directly from data collected via Total Tech Summit guest applications. Guests are asked to list their top three brands in a host of product and service categories. The verbatim responses are provided in an alphabetically sorted list by product category in the report.
How does a Brand Penetration Report help me as a Sponsor?
Brand Penetration Reports help sponsors understand the market potential represented by Summit guests, what type and size of sponsorship might be appropriate and what to focus on in guest engagements at the event. Sponsors can determine their market penetration and relative position—sole supplier, primary supplier, secondary supplier—with guests.  During the guest selection process, brand penetration data helps sponsors target guests strategically and prepare for their engagements.
What Topics Are Included in these Reports?
Brand Penetration Reports cover all major industry topics including: AV systems, Access Control, Networking, Digital Signage, Lighting, Alarms and many more. After filling out the form above, a sales rep will send you any reports that are relevant to your company.
WHY SHOULD YOU BECOME A SPONSOR?
Brand Penetration is just one part of our system for your success. If your company is focused on winning and growing its share of business with the "heroes" of integration, there is simply no more efficient nor effective way to create and enhance the relationships you need. Our planned, scheduled and fully informed engagements with business leaders of the best and brightest companies are your ticket to success.