*Originally published on SecuitySales.com*
LEADERSHIP STATEMENT
At Eastern Time Inc. [ETI], we rely on a team-based approach to find solutions to some of the most pressing problems in securing our homeland,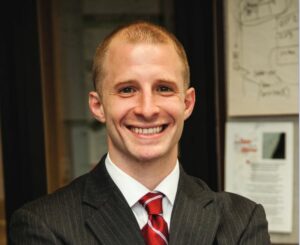 clients, friends and families. This involves open and honest discussions with clients to determine their requirements, then matching our people, products and services to meet or exceed those needs.
Since the attacks of Sept. 11, 2001, we've gone from perceiving and addressing locally known threats to the safety of our clients to a much broader scope in a larger geographical region. This involves open-architecture products that are nationally and sometimes globally integrated. We truly enjoy the technology-rich security industry and the ability that it provides to find the best solutions for all of our clients.
TOP 3 CHALLENGES
Finding appropriate talent to fill available careers within our growing and expanding company. We promote a culture of careers, opportunities and adventures within ETI, not just a job. In addition, we have found that people are drawn to companies with a high level of ethics, honesty and fair treatment for everyone.
Funding expansion of our services amid changing needs for quick-delivery systems and solutions. During the recession, we learned lessons about cash management, collection of debt and the need for reserve capital. Strong relationships with vendors and financial institutions, as well as prudent use of both cash and short- and long-term funding, have provided a path for successful business growth.
Managing product selection and training demands while upholding high quality post-sales support. We realized the necessity to expand our sales and services to include a business division. In 2018, we formed our WiNet group to act as a sounding board in selecting new, emerging technologies, and as an internal and external support structure for our service personnel and clients.
 TOP 3 OPPORTUNITIES
Serving our community and the public by providing enhanced safety and security through proper application of new services and emerging technologies. This is both extremely exciting and fulfilling, since it combines our fundamental instinct to protect others with our creative use of new technologies.
Integration of existing building systems with newly deployed security solutions to provide a more holistic and cost-effective end result.
Growth in industry knowledge and application capacity with new directives in cybersecurity development. We see this as an open-ended challenge that brings awareness and opportunity within our industry. As security pros, we have a combined responsibility to find long-range solutions.
TOP 3 DIFFERENTIATORS
Being a family-owned and professionally-managed team of experts that enjoys working with our clients to clearly understand the best use of technology for their needs. We provide peace of mind by supporting the entire project from design, through all phases of installation, to service after the sale. We offer all required services ― inspection, maintenance, monitoring, management and remote hosting — to provide systems flexibility, lower cost of ownership and extended life expectancy.
Using a "team focus" with our clients, and listening well. We make sure our proposed solutions are in accordance with clients' needs and budgets. All discussions, proposals and commitments are rooted in honest and ethical business practices.
Having a dynamic and well-trained construction department staff, consisting of design, sales, engineering, CAD, project management, installers, programmers and service personnel. We have a department devoted entirely to the final inspection, certification and records of completion. We will not promise something we cannot deliver, nor bill for something we did not provide. We have gained the recognition of being a company that completes projects on time and within budgets.
For more info on the SSI and Total Tech Summit, visit totaltechsummit.com.