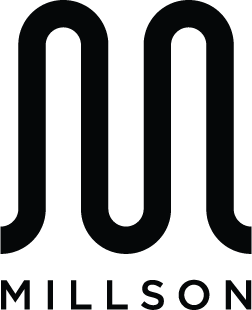 When Millson introduced CinemaFrame™, we created an entirely new way for Integrators to deliver high performance entertainment.  Now we are changing the game again with the introduction of WireFrame™, the first structured wiring panel solution designed from scratch by Integrators, for Integrators.
While the industry has engaged in a race to the bottom, in an effort to commoditize structured wiring panels and make them as low cost as possible, Millson has taken an entirely different approach.  We created WireFrame™ to be a premium offering, consciously designed to allow Integrators the opportunity to offer a compelling, high-performance solution exclusive to our channel.  Highlights of the WireFrame™ solution include:
Ultra-premium components deliver long term reliability and clear differentiation from economy solutions
Universal mounting system supports internal components including modems, routers, power supplies and fiber converters
Hidden Remote Management Panel preconfigured to accept on-site management PC and remote monitoring hardware (Domotz, Ihiji, etc.)
Power Distribution Module provides internal power for Data Switches as well as Web based reboot of individual devices
Feature rich, high-quality distribution modules for Tel/TV/Data/POE
Supports multiple incoming services including Coaxial/Category/Fiber
Offered direct to integrators. No distribution, no online sales, no published retail price.
For more information: www.millson.net