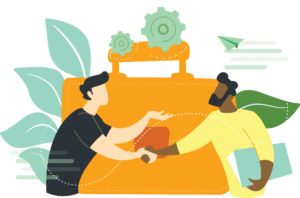 Connecting with people is getting harder and harder. Once upon a time, if you were prospecting a new company you could just call the main line and get a hold of the person you were looking for. That isn't the case so much anymore. As the methods of prospecting become ever more complicated, reaching your target customer does too.
Even if you are lucky enough to get a hold of the person you are looking for, its difficult to cultivate a relationship with them through email. The tried and true way is through traveling to meet with a prospective client. This can get incredibly costly between all the expensive that go into it. This is where a hosted-style event comes in.
Download our new eBook to learn how you can cut costs and convert more leads through hosted-style events.