We are pleased to offer the
Total Tech Summit VIP Peer-to-Peer Webinar Series
Below you will find information about each of our webinars in part of the series.
Save These Important Dates!
Monday, May 24, 2021 at 2:00 PM ET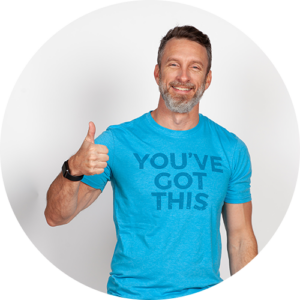 With Mike Michalowicz, Author, Co-Founder at Different is Better, LLC
The profit formula is simple: Sales – Expense = Profit. The only problem is, it's a lie. In his wildly popular presentation, Mike shows why the formula entrepreneurs use to calculate profit actually inhibits it.
Mike shares a new approach to profit – taking it first – that instantly changes everything. With this simple yet profound change, any business, will become instantly and permanently profitable.
Take Aways:
 How to implement Profit First
How Profit First impacts Parkinson's Law
How bank balance accounting works – and why it is logical
How Profit First works with your existing habits, no big changes needed
With Taylor St. Germain, Analyst, ITR Economics
2021 is well underway with all the normal challenges and ongoing uncertainties. There are also opportunities ahead. We will explore all the risks and the opportunities stemming from the pandemic, government responses, consumer trends, market opportunities, and lagging sectors. These forces will shape the trends ahead and drive our tactics and strategies. We will also:
Assess business demand for the rest of 2021 and into 2022.
Look at a system of key leading indicators that are proven to signal cyclical turns in the economy and markets.
Present market outlooks and discuss issues that have an impact on your profitability via resource allocation, budgets, expectations, and strategic planning.
Present the unintended consequences of the massive stimulus programs that will impact businesses in the years ahead.
Assess interest rate and other financial market trends, including the latest information on stock market performance.
Tips and Strategies for Better Hiring: Including Mistakes to Avoid
Coming Soon!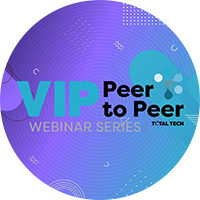 When surveyed, the Total Tech Summit audience consistently lists finding, hiring and retaining talent among their biggest challenges. In 2021, this challenge has grown exponentially due to the pandemic.  There is so much more employers need to do to just to capture the attention of prospective employees, let alone have the opportunity to interview and hire them.  Join this panel to find new and innovative ways to recruit, hire and retain your staff.  
We'll cover
Services available
Recognizing talent
Personality Indicator Tests
Interview Mistakes
How to stand out at as employer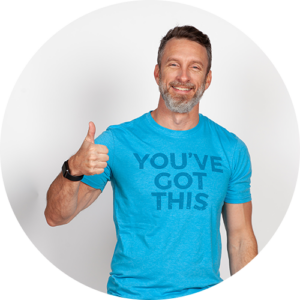 With Mike Michalowicz, Author, Co-Founder at Different is Better, LLC
Many business owners are frustrated because they feel invisible in a crowded marketplace. They know they are better than their competitors, but when they focus on that fact, they get little in return. That's because, to customers, better is not actually better. Different is better. And those who market differently, win.
In his new marketing book, Mike Michalowicz offers a proven, no-bullsh*t method to position your business, service, or brand to get noticed, attract the best prospects, and convert those opportunities into sales. Told with the same humor and straight-talk that's gained Michalowicz an army of ardent followers, with actionable insights drawn from stories of real-life entrepreneurs, this book lays out a simple, doable system based on three critical questions every entrepreneur and business owner must ask about their marketing:
1. Does it differentiate?
2. Does it attract?
3. Does it direct?
Get Different is a game-changer for everyone who struggles to grow because their brand, message, product or service doesn't stand out and connect with customers--the long-anticipated answer to the defining business challenge of our time.